Pioneers in Phototherapy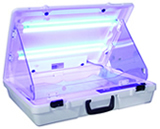 Physician Engineered Products (PEP) specializes in bright light phototherapy.  In 1984, PEP was the first to offer an effective, safe and conveniently portable home-care device for treating infant jaundice outside the hospital – reducing costs ten-fold.  Today, PEP offers the fastest-treating devices available for home or hospital care – as well as innovative eye protection and an adjunct device that make other phototherapy devices almost as effective as PEP's.
PEP then saw an opportunity to serve teens and adults.  In 2004, the American Academy of Psychiatry determined that bright light therapy – first-line treatment for winter blues for many years – is as effective as medication for most types of depression.  Bright light therapy has found other medical uses: Alzheimers, insomnia, PMS, and other cyclical problems, as well as non-medical uses: jet lag, work shift fatigue, or for peak performance.  As the uses for bright light therapy expand, and since existing devices provided non-specific light in an inconvenient manner, PEP designed the most-effective, most-convenient, portable Feel Bright Light to serve these needs.
Physician Owned
Rob Rose, MD, CEO is considered a leading authority on infant hyperbilirubinemia and co-authored the home phototherapy chapter of the American Academy of Pediatrics' Guidelines for Pediatric Home Health Care.
A physician for over 36 years, Dr. Rose leads PEP and is a senior partner of a medical group located in the foothills of the White Mountains of New Hampshire.
The PEP Team
One of the blessings of being a small company is that PEP has been able to build a close-knit team of skilled professionals who are all committed to the success of our customers.  From the weekly meetings where everyone's ideas are welcome to the day-to-day work where everyone pitches in to do what needs to be done, PEP has a team that works.
R&D is led by Dr. Rose, but sometimes the best idea for the next great product comes from the shop floor.  Jill Souza, Production Manager, puts her U.S. Army team management experience to good use keeping PEP production and repair service running smoothly.  Tony Martineau, VP of Sales & Marketing, with 35 years of experience in the hospitality, publishing and medical arenas, brings his highly-developed commitment to client satisfaction to work every day – for the benefit of PEP and its customers.  The PEP team is here for you.
Research and Development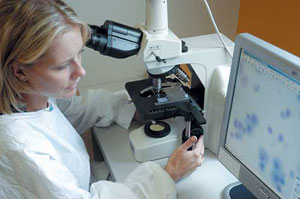 To sustain our mission of providing state-of-the-art medical products, Physician Engineered Products has a tradition of ongoing research and development. Starting from good ideas that come to PEP – either from in-house staff, our customers or from others, such as a practicing clinician or the Stanford University – PEP's R&D projects are under the guidance of Dr. Rob Rose.
Usually, PEP has several products in development at any given time. A range of PEP and outside resources are efficiently brought to bear on the design, prototyping, patenting, testing, clinical trials, refining, production, labeling, quality management and FDA clearance of each project.
PEP's production and marketing staff enjoy their involvement in each new project as well, so there is corporate-wide enthusiasm and wisdom built in to every new product we develop.